---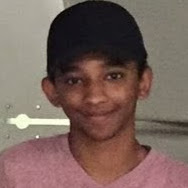 👾 Abenezer Wudenhe
Computer Science Ph.D. Student
University of California Riverside (UCR)
Computer Engineering B.S. Graduate
University of Maryland Baltimore County (UMBC)
✉️ awude001 [AT] ucr [DOT] edu
Resume
Curriculum Vitae (C.V.)
Linkedin
Google Scholar
I am currently taking courses at the University of California Riverside (UCR), majoring in Computer Science. I received a undergraduate degree in Computer Engineering from the University of Maryland, Baltimore County (UMBC). A majority of my courses in undergrad focus on Very-Large-Scale Integration (VLSI) as well as Computer Security. Enjoying both the Computer Science and Electrical Engineering aspects of Computer Engineering has allowed me to succeed in my courses and truly appreciate the complexities of computing machines.
---
🏗 Projects
Below are some of the projects, summer internships, and club activities I have participated in.
Feel free to brows and read more about each project by clicking the title links.